Attracting and retaining employees in the competitive equipment dealership industry is tough. That's why we have assembled a diverse group of HR leaders for our 2023 summit's round table discussion on how dealerships are attracting and retaining employees. Drawing on their years of experience in leading staff across multiple locations, the panel shared the practices and approaches their dealerships are implementing to tackle labor shortages and thrive in a seriously competitive market.
Here are some key points from the discussion:
Attracting Fresh Talent
With dealerships feeling the impact of labor shortages, especially when it comes to hiring skilled technicians, organizations have been getting creative to attract fresh talent.

Using innovative outreach methods, such as appearing as guests on radio shows and getting involved in TikTok trends, HR teams are working to humanize the agriculture and construction industries. By thinking outside the box - and involving current employees - they're appealing to skilled talent who could be interested in switching industries.
Onboarding Processes
The key strategy in retaining staff: Making sure that new employees feel supported and engaged from the get-go. In the lead-up to their start date, as well as within the first working days and months, there should be a structured process in place to help new hires get a grasp on the company, its value, and its vision for the future.

Gestures such as welcome gifts or new employee breakfasts will make them feel part of the team. Equally, meeting with other departments will help them understand what all areas of the business are doing - showing them that they're part of something bigger.
Benefits and Perks
In order to attract skilled talent from other industries, for example—the auto industry or outdoor power equipment—agriculture and construction dealerships are rethinking their compensation and benefits strategies. Some are actually benchmarking salaries with these other industries. Others are investing in their facilities and tools allowances to make them their dealerships' competitive edge.

Another prominent topic that appears in many SATISFYD Voice of Employee (VoE) feedback reports is the holiday policies, which have become a major sticking point. Some of these policies have remained stagnant for decades and must adapt to enhance both employee referrals and staff retention.
Communicating Perks and Changes
When updates are made to facilities and policies, organizations need to spend time quantifying and communicating these positive changes. Staff morale benefits from reminders about the perks they receive outside of their monthly paycheck.

Equally, when problems or concerns are flagged, whether it's in-person or through SATISFYD surveys, swift action and clear communication about what's being done is vital. Even when the answer to a proposed change is 'no', explaining why is key; employees need to know that their voices are being heard and taken seriously.
Here at SATISFYD, we are dedicated to not only bringing awareness to important topics but also educating our customers and providing actionable ideas to enhance staff retention processes. Drawing from our experience with over 100 equipment dealerships worldwide, we want to share with you ten effective ideas for attracting and retaining talent at your dealership.
10 Ideas for Attracting and Retaining Talent at Your Dealership
Flexible Work Arrangements:
Flexible arrangements, such as flextime or compressed workweeks, accommodate employees' personal needs and working preferences. This flexibility allows for better work-life balance, leading to higher job satisfaction and - vitally - reduced turnover.


Provide opportunities for career advancement:
Create a clear career path for employees and offer opportunities for growth. From training programs to mentorship initiatives to internal job postings, when employees see the potential for growth in your organization, they are more likely to stay engaged and committed.


Performance Management and Development Plans:
Implement a structured performance management process that includes regular performance reviews and goal setting. Create individual development plans that align with employees' career aspirations and provide resources to support their growth.


Employee Recognition Program:
Set up a formal employee recognition program that encourages peers and managers to acknowledge outstanding performance and behaviors. This can include awards, certificates, or public recognition events; anything that recognizes employees' efforts to boost morale and engagement.


Employee Feedback Platforms:
Adopt a digital platform where employees can provide feedback, suggestions, and ideas. This could be anonymous surveys, suggestion boxes, or dedicated communication channels. Actively listen to feedback and take actions to address concerns and constantly improve



📢 Exciting News: Get ready for our upcoming product release: Anytime Feedback! Stay tuned for more updates🚀 !




Improve communication channels:
Establish effective communication channels such as regular team meetings, suggestion boxes, and online platforms. Encourage employees to share their ideas and concerns and address any issues promptly. This transparent communication will foster trust and ownership.


Invest in training and development:
Provide ongoing training and development opportunities to enhance skills and knowledge. Whether it's through workshops, seminars, courses, or tuition reimbursement programs, employees who feel supported to grow professionally are more likely to stay engaged and committed.


Conduct exit interviews:
Regularly conduct stay interviews to understand what motivates employees to remain, as well as identify areas where action is needed. Exit interviews will give you feedback that helps you identify patterns, address underlying issues, and fundamentally improve the employee experience.


Employee Engagement Surveys:
Conduct regular employee engagement surveys to measure employee satisfaction and identify areas of improvement. Use the survey results to develop action plans and make data-driven decisions to enhance the employee experience. SATISFYD can help you implement this!


Review your onboarding program:
If your onboarding program hasn't changed for years, you need to update it for new generations. Develop a structured process to introduce new hires to company culture and job expectations. Then, provide the tools, resources, and training employees need to succeed from the outset.
Want more insights on recruiting and retaining talent? Watch our full discussion with five HR leaders here.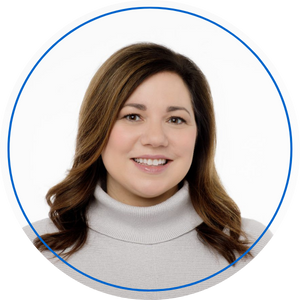 Emilie Spalla, Vice President at SATISFYD, has over 15 years of client relations experience in the manufacturing, agriculture, and construction industries. At SATISFYD, Emilie has created a customer-first environment, leading teams that deliver high-quality solutions that exceed customer expectations. She has worked closely with both enterprise and dealer groups and is passionate about helping them create customer experience excellence strategies and programs. Emilie is excited to help businesses provide the very best experience for their customers. Emilie holds a Business Management and Economics degree from Hope College. She is an avid mountain biker and resides in Traverse City, Michigan with her husband and two daughters.