It's estimated that a whopping 70% of a customer's brand perception is determined by their experience with employees. Those front-line interactions are vital not only for closing sales, but also for retaining customers and keeping a company's reputation in tip-top shape.

Now, with global employee engagement in crisis and brand loyalty in the heavy equipment industry declining, dealerships need to look inward first. Because the key to keeping customers? Keeping employees satisfied. By giving employees a voice, dealerships can take engagement-building steps that translate into positive customer experiences and unshakeable brand loyalty.
Is Employee Engagement In Crisis?
After years of pandemic uncertainty, restrictions, and longer-term economic repercussions, a huge proportion of employees are feeling disillusioned and frustrated at work.

According to a Gallup study, employee disengagement has hit a 9-year high. A mere 32% of full and part-time employees working for organizations in the U.S. describe themselves as being engaged at work, whilst 18% defined themselves as actively disengaged.

This means that almost 20% of workers are actively 'disgruntled and disloyal' at work. These respondents said their disillusionment was caused by their basic workplace needs going unmet, as well as feeling generally undervalued by their employer.

Of course, one of the biggest impacts of all this disengagement is people quitting en masse; a phenomenon that has been dubbed 'The Great Resignation'.

Yet, there's another pervasive consequence of low morale; declining levels of customer service from frontline staff, and as a direct result, decreasing levels of customer satisfaction in the heavy equipment industry.
The Link Between Employee Engagement & Customer Experience At Your Dealership
The idea that employee engagement hugely affects customer satisfaction is intuitive. After all, a motivated employee who feels their hard work is recognized and rewarded is likely to go the extra mile to resolve a customer's problem, close a sale, and generally strive to further their employer's interests.

On the flipside, low staff morale seeps into all aspects of a business - including customer experience. When employees feel uninspired or even actively resentful towards their employer, it's likely to be evident in their interactions with customers.

The truth is, even the most loyal customers can be shaken by disappointing staff interactions. If they're used to receiving top-notch service, then a sudden drop in standards - whether it's a lukewarm reception or reluctance to problem-solve - might cause them to rethink their brand loyalty.

A Brand Loyalty Study by Farm Equipment revealed that, while the foundation of customer loyalty begins with a good product, loyalty is strengthened and solidified by strong post-sale parts and service support. According to the study, 41% of respondents mentioned that a customer not being prioritized by the previous dealership was a key factor for their switch to another dealer.

One of SATISFYD's valued customers, Berry Companies, told us that the relationship between their staff's experience and customer satisfaction is a 'cycle' that helps them to constantly reinvest in their people, infrastructure, and buildings - helping their dealership to thrive and grow. Watch the full conversation here:


So, it couldn't be more clear; employee engagement has a huge impact on customer retention. Yet, how can dealerships ingrain morale into their company culture?
Engaging Employees To Boost Customer Satisfaction
Here at SATISFYD, we've seen time and time again how employee engagement manifests in the customer experience in all corners of the equipment industry.
In the 2022 SATISFYD Customer & Experience Benchmark Report, we noted that the data collected since 2015 indicates a general downtrend in employee satisfaction, with the lowest-performing areas being leadership understanding, efficient execution, and feeling well-informed about decisions.
The good news is, there are plenty of things dealerships can do to inspire and engage staff. Involving workers at all levels in decision-making processes will help build a sense of ownership. Equally, leading with a clear vision - and making sure each employee knows how they fit into this bigger picture - will help motivate everyone towards a common goal.

Another way to boost employee engagement and customer satisfaction? Giving staff an opportunity to express their needs. We've found that, as a result of simply surveying employees at low engagement locations, customer experience scores increased by an average of 1-3 points the following quarter.
Customer Testimonial
Take, as an example, an ag dealer that had been conducting customer feedback surveys for 8+ years. Despite having this data - and knowing where their customer service was falling short - the dealer was still struggling to create memorable experiences in one of their service departments.

Then, they introduced our annual employee engagement assessment. The result? They achieved a 10-point increase in their service department's customer satisfaction score within the first quarter. Once the dealer knew how to make employees happier, customer satisfaction skyrocketed.

This dealer first focused on creating an experience-based roadmap of actionable opportunities by promoting organizational buy-in, defining objectives, and establishing well-defined future processes.

Once established, collecting employee feedback and measuring employee engagement was much more straightforward. It allowed the organization to easily identify areas of opportunity, adapt any processes in need of improvement and analyze the impact on employees in real time when introducing new initiatives.

This example illustrates how customer service flourishes when employees are given a voice. After all, research has found that up to 55 percent of employee engagement is driven by non-financial recognition; workers need to feel that their needs are listened to and acted upon to feel truly enthusiastic about their employer.

For dealerships, the key to evolving, growing, and weathering current HR storms is to focus on employee engagement year after year. An employee-forward culture based on trust and loyalty will translate into exceptional service, giving them a competitive edge and a satisfied, loyal customer base.

Does it sound like SATISFYD could help your dealership? Get in touch with our support team today!
YOU MAY LIKE...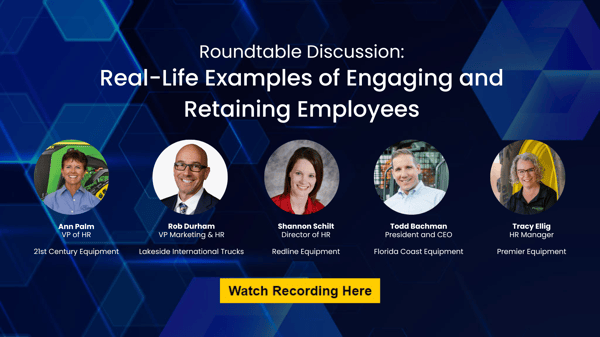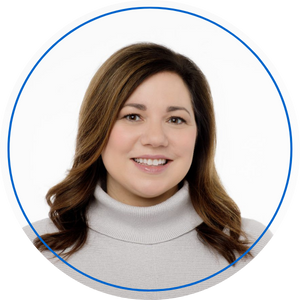 Emilie Spalla, Vice President at SATISFYD, has over 15 years of client relations experience in the manufacturing, agriculture, and construction industries. At SATISFYD, Emilie has created a customer-first environment, leading teams that deliver high-quality solutions that exceed customer expectations. She has worked closely with both enterprise and dealer groups and is passionate about helping them create customer experience excellence strategies and programs. Emilie is excited to help businesses provide the very best experience for their customers. Emilie holds a Business Management and Economics degree from Hope College. She is an avid mountain biker and resides in Traverse City, Michigan with her husband and two daughters.