Thanks to the rise of social media, especially TikTok and Instagram, customer-generated content has grown astronomically. So, to discuss how to capture and leverage it, SATISFYD sat down with Kaia Watkins, Global Director of Channel Partner Marketing for Flint Group. With over seventeen years of experience under her belt, she's an expert in helping construction and agriculture equipment dealerships grow their businesses through innovative communications programs and multi-channel marketing strategies.
What is Customer-Generated Content?
When we talk about customer-generated content, we mean any brand-related content published by customers on online platforms. It can include reviews, videos, images, and testimonials.

Dealerships need to take this new way of customer feedback seriously because their customers certainly do! In fact, 90% of customers are reading online reviews before making a purchase.

The rise of customer-generated content is transforming how consumers browse and shop. The 'Amazon effect' has cultivated an expectation that we need to know others' opinions before we buy. Now, many people won't consider a product if it has less than a 4 out of 5-star review.

The bottom line is social proof matters. Customer-generated content is often seen by potential new customers as the most authentic and trustworthy content they can find about your dealership online.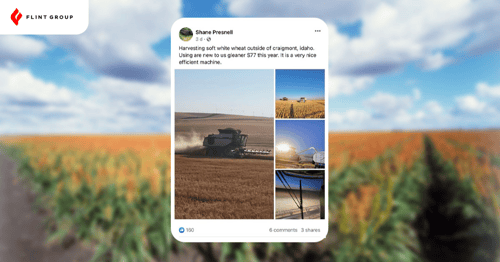 How to Get Customers to Leave a Review?
Not having many - or worse, any - reviews online could be a red flag for potential customers. So, how do you encourage people to leave reviews?

Like a lot of things in life, you've got to ask. According to Watkins, when customers were directly asked by a business to leave a review of their experience, only 19% didn't leave one.
The key is to ask and make it really clear and easy for customers to leave a review. The most successful method is asking in an email, perhaps as part of an automated nurture campaign or in a post-sale thank you email.


The second most likely way to get a review? By asking in person. In dealerships, there are plenty of touchpoints where service staff can request a review. By providing a QR code that takes them directly to the review form, the process can be quick and easy.


A final key tip is to engage with any reviews that are left. Whether the review is positive or negative, your dealership should respond to show that customer feedback is taken seriously.
Leveraging Social Media
Thanks to TikTok, Instagram and YouTube, everyone Is a creator these days! As users aim to increase their following and chase brand deals, they often post pictures or videos showing their experience with a product or service.
So, how to capture customer-generated content as a dealership?
First, implement a hashtag strategy. Whilst it's tempting to just hashtag your business name, you can also create a hashtag that's all about the user and relates to how they use your product.


Next, set up social listening and alerts. A social listening tool will provide notifications whenever you're being talked about online. This allows your business to be reactive when it comes to engaging with customer-generated content.


Another great way to encourage engagement is to run a contest. Asking for video or photo submissions from customers in response to 'show us your fleet' or 'show us your pet helper' can generate hundreds of submissions. Just make sure you follow regulations and make it clear that you may use the submissions on your social channels. Because, if you don't? You could end up with 100s of great images that you can't use or - even worse - a hefty lawsuit.

Incorporating Customer-Generated Content into Your Marketing
Once your customers are voluntarily spreading the word about your dealership with their network, the next question is what do to with that content? You must purposefully incorporate it into your marketing strategy. You can leverage the content on your website, social media, ads, and email campaigns.

On your dealership's website, create a dedicated page to visually present testimonials. On social media, post great content across all platforms. You can strategically use reviews that are likely to resonate with your recipients when generating email campaigns.

Another tip is to follow hashtags to see who your dealership might want to build ongoing relationships with. If people are posting regularly about your equipment, they might be interested in giving a video testimonial, a case study or even partnering more formally with your dealership.
Employee-Generated Content
A powerful tool to incorporate into your recruitment strategy is employee-generated content. From videos to testimonials, it helps prospective job applicants see what working for your dealership would really be like.

As well as social media platforms, LinkedIn and Glassdoor become homes of employee-generated content. These platforms give your employees a voice to share their experiences of working at your dealership.
How to capture this content?
You might want to put together a dedicated team that's incentivized to create it.
When you have employees on the ground doing site visits, you can encourage them to take pictures and videos of staff engaged in their work or training.
Finally, you can invite employees to post on Glassdoor. Engage with both positive and negative reviews to show that you take employee feedback seriously and are working to fix any problems.
When it comes to leveraging both customer and employee generated content, the key is to keep it authentic. Anything too polished or scripted is likely to seem forced; after all, customers are looking to connect with real experiences of your product or dealership.

Want to learn more about customer-generated content and how to leverage it for your dealership? Watch the complete session with Kaia Watkins here!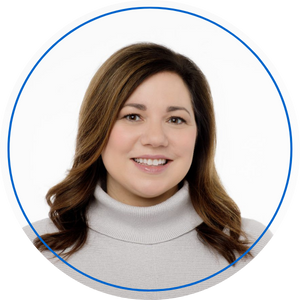 Emilie Spalla, Vice President at SATISFYD, has over 15 years of client relations experience in the manufacturing, agriculture, and construction industries. At SATISFYD, Emilie has created a customer-first environment, leading teams that deliver high-quality solutions that exceed customer expectations. She has worked closely with both enterprise and dealer groups and is passionate about helping them create customer experience excellence strategies and programs. Emilie is excited to help businesses provide the very best experience for their customers. Emilie holds a Business Management and Economics degree from Hope College. She is an avid mountain biker and resides in Traverse City, Michigan with her husband and two daughters.