At a time when the agriculture equipment industry is facing employee retention challenges, our Vice President, Emilie Spalla, led a conversation with our customers, Farrah Ibach-Bauer, Human Resources Manager at Heritage Tractor, Tracy Ellig, Human Resources Manager at Premier Equipment, and Ann Palm, VP of Human Resources at 21st Century Equipment, during JDUG 2023.
The panel discussed what their organizations are doing to engage and keep their people - from promoting work-life balance to establishing consistent compensation structures, and how they are prioritizing employee satisfaction in 2023.
You can watch the full interview here:
Main Takeaways from the Discussion

Boosting Employee Engagement
Making employees feel appreciated and valued comes down to 'the little things'. These are often sincere personal touches that reinforce a sense of community, such as individual thank-yous from the CEO at social events or recognition for key milestones and years of service.
The truth is, appreciation feels different for everyone. Yet SATISFYD Leadership Assessments help leaders discover what makes their team members tick. By giving an opportunity to include comments, leaders can learn what makes each person feel appreciated - and can reinforce that to boost motivation and connection.
Building Work-Life Balance
The seasonality of the agriculture industry creates unique problems for work-life balance. As a topic often raised in employee engagement survey results, organizations need to figure out what work-life balance truly means to their employees.

For some employees, work-life balance might be found in flexible working patterns. For others, it comes from leaders setting an example by establishing firm boundaries around work and personal time. The key takeaway? Organizations need to tune into what employees want - and accept that work-life balance won't look the same for everyone.
Training as an Investment
Improving onboarding and training - and ensuring related expenses are invested wisely - is a priority for many dealerships in 2023. Often an area flagged up by SATISFYD surveys, organizations are addressing this gap to improve employee retention and overall dealership alignment.

Some invest in hiring training coordinators or implementing LMS systems, while others focus on improving internal resources and training managers to be better coaches.
Leadership Development
As employee engagement tends to drop after the first few years, leadership development is vital to keep top talent. Employees need to see opportunities for future progression and room for growth to imagine their future at a dealership.

As well as strong cultures of promoting from within, many dealerships have structured leadership development programs in place. Not only does this give employees a clear progression path, but it also nurtures top talent to become successful future leaders.
Improving Communication
The 'trickling down' of information - especially the 'why' behind policy or practice changes - doesn't always reach service and parts employees. Survey results also showed that employees are often unaware that feedback is being listened to and acted on. Therefore, leaders need to ensure - not just assume - that information is funneled down.

Senior leaders also need to be tuned into goings on the ground. This goes beyond knowing how a certain location is performing; leaders also need to invest time in getting to know parts and services employees to avoid a communication disconnect.


Our VoE program is a valuable tool for HR leaders at equipment dealerships because it provides valuable insights and practical strategies to enhance employee engagement and retention in your dealership. Gain genuine feedback, generate meaningful conversations, and identify overlooked issues within your organization. Contact SATISFYD's team today to explore how our program can benefit your dealership's success.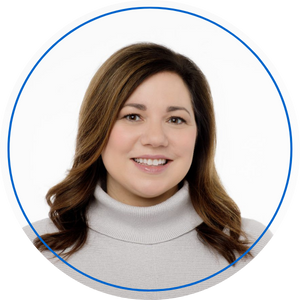 Emilie Spalla, Vice President at SATISFYD, has over 15 years of client relations experience in the manufacturing, agriculture, and construction industries. At SATISFYD, Emilie has created a customer-first environment, leading teams that deliver high-quality solutions that exceed customer expectations. She has worked closely with both enterprise and dealer groups and is passionate about helping them create customer experience excellence strategies and programs. Emilie is excited to help businesses provide the very best experience for their customers. Emilie holds a Business Management and Economics degree from Hope College. She is an avid mountain biker and resides in Traverse City, Michigan with her husband and two daughters.