Are you ready to supercharge your dealership's revenue while creating a fun and unforgettable experience for your employees and customers? Well, get ready to rethink goal-setting as we unveil five realistic goals that will align your dealership with success! Don't miss out on this opportunity to revolutionize your business strategy and propel your dealership to new heights.
Boost Revenue by Sparking Excitement through Realistic Goals that Engage Your Employees and Satisfy Your Customers
Imagine this scenario, your dealership is doing well, but you want to take it to the next level. You desire a clear direction, renewed focus, and a contagious excitement that permeates every aspect of your organization. How can you achieve this? Fear not! We have the answer.

By setting realistic goals, you will infuse purpose into every department, invigorating your employees and captivating your customers. Goals serve as beacons, illuminating the path to success, and instilling a sense of accomplishment. They offer short-term victories that build confidence and pave the way for even greater triumphs. Let's review five realistic goals you can apply at your dealership today!
1. Improve Employee Engagement
Ignite the spark of motivation in your team! If your dealership is not associated with a good place to work, then you need to transform your dealership's culture asap! Embrace coaching, mentorship, and the power of employee input. Nurture a positive environment where mistakes are seen as opportunities to learn, and every employee feels valued and motivated. Watch as engagement levels soar, attracting high-performance talent and fuel.
2. Increase Training Efforts
Unleash the power of knowledge by revving up the engines of growth and learning at your organization! Invest in dynamic training programs that empower your employees to become champions in customer service and leadership. Keep track of the progress and celebrate the leaps forward. With a well-prepared team, your dealership will rock the experience they create with customers!
3. Improve Customer Follow-Up Processes
Adopt a new motto: Leave No Customer Behind! Picture this: loyal customers singing praises about your dealership throughout the year. How do you achieve this? By prioritizing customer follow-up! Show your customers they matter by reaching out to them, addressing their needs, and going the extra mile to ensure their satisfaction. Be the dealership that cares, and watch the loyalty soar!
4. Consistently Track Issues and Close the Loop with Customers
Take a deep dive into your processes to tackle issue management and refresh the process! In this competitive landscape, you must set new standards to dazzle your customers with lightning-fast response times! Track issues diligently, communicate with customers promptly, and resolve problems with finesse. By transforming issue management into a competitive advantage, your dealership will leave a lasting impression and cultivate extraordinary customer experiences.
5. Take Customer Relationships & Retention to the Next Level
Unleash the power of connection by adopting a culture of visiting your customers. This traditional approach is still incredibly effective in building rapport faster than any other method. Assign dedicated managers to visit your key customers on-site, listening to their experiences and addressing concerns before they become stumbling blocks. These visits will not only improve your dealership's processes but also create unbreakable bonds and open doors to exciting sales opportunities.
The road to success and revenue growth is now within your reach! Don't miss the chance to embark on this exhilarating journey of transformation. Set realistic goals aligned with your business strategy, infuse excitement into every corner of your dealership, and watch as your revenue skyrockets.
To discover how SATISFYD can take your dealership's employee and customer experience to new heights with our software solutions, schedule a demo today. Prepare to boost your revenue and embark on a thrilling journey to success together.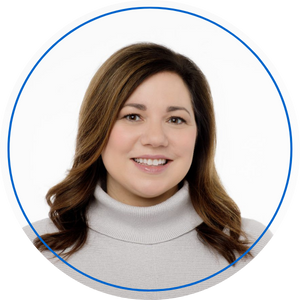 Emilie Spalla, Vice President at SATISFYD, has over 15 years of client relations experience in the manufacturing, agriculture, and construction industries. At SATISFYD, Emilie has created a customer-first environment, leading teams that deliver high-quality solutions that exceed customer expectations. She has worked closely with both enterprise and dealer groups and is passionate about helping them create customer experience excellence strategies and programs. Emilie is excited to help businesses provide the very best experience for their customers. Emilie holds a Business Management and Economics degree from Hope College. She is an avid mountain biker and resides in Traverse City, Michigan with her husband and two daughters.