Have you heard about the SATISFYD Top Dealer Awards? It's an annual award that recognizes the best of the best in the equipment industry. We're talking about the dealerships that provide exceptional customer experiences, have a strong online reputation, and enjoy having engaged and motivated employees who provide top-notch service.
In 2023, SATISFYD awarded this prestigious recognition to 50 customers that met or exceed industry benchmarks in the following categories:
Net Promoted Score (NPS) that measures the likelihood of customers recommending a company's products or services to others.
Employee Net Promoted Score (eNPS) that measures willingness to recommend the company as a great place to work.
Online Reputation Scorecard that creates an online evaluation of a dealership's location based on the reviewer's experience.
How do we determine who the winners are, you ask? Well, by measuring the performance of more than 1,000 dealers of top equipment organizations from across the United States, Canada, and Australia. Each of our solutions - Voice of Customer, Voice of Employee, and SATISFYD Reviews - track these key performing indicators (KPIs) allowing us to calculate industry benchmarks and recognize the top performers.
2023 SATISFYD Top Dealers
Being a Top Dealer means you're doing something right! You're delivering exceptional customer experiences and engaging your employees, which leads to increased loyalty, brand awareness, and exposure. Please help us congratulate this year's winners:
"We are proud to present our Top Dealer Award to 50 of our customers for their exceptional commitment to customer and employee satisfaction," said Ryan Condon, founder, and CEO of SATISFYD. "We believe that providing outstanding employee and customer experiences is paramount to success, and our customers have consistently demonstrated this philosophy in their business practices. We are honored to work with such dedicated partners and look forward to continued success together."
If you're a dealership owner or employee, and you're committed to providing exceptional customer experiences and engaging your workforce, then you too can become a Top Dealer! Just make sure you're a SATISFYD partner with at least 50% of your dealer locations participating in any of our solutions. So, keep up the great work, and who knows? Maybe we'll be writing about you as a SATISFYD Top Dealer Award winner next year!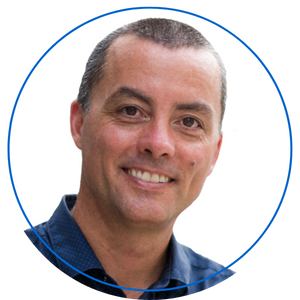 Ryan is the Co-Founder and CEO of SATISFYD. Since 1998, Ryan has been working with global equipment manufacturers and dealer owner groups to build more customer-centric organizations that outperform the competition. Ryan is an equipment industry veteran and expert in customer and employee experience management. Ryan has delivered over 100 in-person classes and speeches to help educate and inform on the power of delivering unique and consistent customer and employee experiences. Ryan, and his wife, live in Austin, TX with their four kids. Ryan is an avid mountain biker and runner.